It is a great time to enroll in a phlebotomy training class! Entering the allied health industry as a phlebotomist is a wise decision.
According to the Bureau of Labor Statistics, employment of certified phlebotomy technicians is expected to grow by 11-15% through 2020.
Phlebotomy classes are available at many accredited colleges and career centers all over the U.S.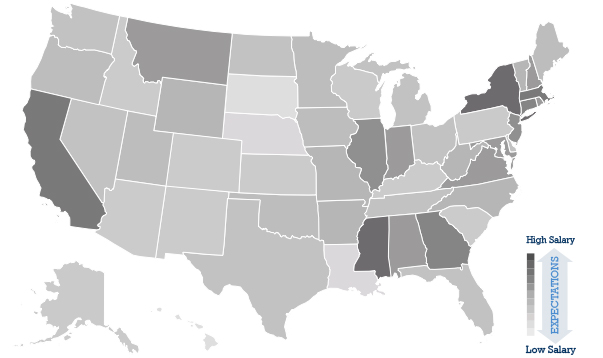 The Phlebotomist
Phlebotomists are allied heath professionals that focus on collecting blood samples from patients. Because they specialize in blood draws and infection control during such procedures, they are able to improve the overall efficiency of the healthcare institutions they work for. This fact alone can explain why BLS.gov reports an expected 11-15% increase in demand for such professionals within the next years.
Phlebotomists interact with patients on a daily basis and experience many heartfelt moments in their career. They work in hospitals, clinics, private practices, physician offices and blood banks to name a few.
If you are looking for insight into a typical work day, you should take a look at our Phlebotomists @ Work category. You might find the following articles useful as well:
Phlebotomists earn about $30,000 annually. Depending on the employer and the state / city where one chooses to practice the profession, the salary can go up or… down. They have several options to advance their career in the medical field. Many nurses and physicians begin their career as phlebotomists.
Phlebotomy Training Requirements
In order to begin your career in this field, you need to possess a high school diploma or a GED. Next, you have to take a class in an accredited vocational or technical school. To be eligible for the program, you need to meet the following requirements:
Be in possession of a high school diploma or a GED;
Be at least 18 years old;
Be communicable diseases free;
Be able to pass a background / drug test and finally,
Be current on your vaccinations.
Note that some schools may have extra admission requirements.
Taking Phlebotomy Classes
If you meet the requirements to become a phlebotomy technician, the next step is to find schools in your locality that offer a certificate or an associate's degree / diploma program. So, how long does it take to complete a class? That will depend on the level of education you wish to achieve.
Make sure that the classes offered in your chosen school include hands-on-training in clinical settings.
Several certification bodies require a certain number of completed venipunctures to sit for their exam. Including clinical externship.
Certificate / Diploma Programs
Typically lasting 2-4 months, certificate programs are the quickest way to become a phlebotomist. These programs will prepare you for the certification exam. Obtaining a phlebotomy certification is extremely important even though not generally required (with the exception of California and Louisiana). Naturally, these programs focus on teaching venipuncture; the primary duty of a phlebotomist. Beyond blood collection practices however, you will receive an introduction to medical terminology, anatomy & physiology, CPR & first aid, infection control and more.
Associate's Degree Programs
A degree takes 2 years to complete and costs significantly more than certificate programs. Obtaining an associate's degree leads to more employment opportunities and a higher earning potential. Phlebotomy is just a small part of what is being taught during a degree program.
A good number of people in our community have been asking about on the job training. While we agree it may be a good way to obtain work experience, we strongly believe that it cannot substitute a formal certificate / diploma or a degree program.
How Much Does Phlebotomy Training Cost?
You might be worried about the school fees, which is completely understandable. Fortunately, there are a number of courses available that will fit nearly any budget.
The typical cost of a formal certificate program is approximately $1,500, depending on where you reside. This amount usually includes laboratory use and books.
Those who reside in California will most likely have a higher fee because California's standards are the highest in the nation. The standard cost for a certificate program in California would be approximately $2,000. This fee includes basic, advanced and clinical phlebotomy classes. The California school fee includes all the necessary supplies, books and any hazardous waste disposal fees.
You may be eligible for financial aid. Learn more about obtaining financial aid.
Is it Possible to Obtain Phlebotomy Training Online?
The short answer is that you can. There are some schools offering online phlebotomy training. Usually, they cost much less than a traditional class. But even though studying from the comfort of your home has its advantages, online programs rarely provide practice locations for you. This is a major disadvantage as the lack of experience in clinical settings is far too troubling to employers.
The process is pretty much the same as with a normal class though. Complete the online class and take the exam to become a certified phlebotomist.
Online training programs may be ideal for individuals that already have a background in the medical field and are actively working in the industry. Those individuals are often looking to advance their career by adding phlebotomy skills to their arsenal but do not have the time to attend traditional classes.
Important Notes:
If you want to work in California or Louisiana, you should avoid enrolling in an online program.
If you finally decide to enroll in an online class, make sure it is accredited / acknowledged by the certification body you wish to apply for an exam with.
You Are Now a Trained Phlebotomist. What's Next?
Taking into account today's market, nobody can or should tell you that the hard part is over. After you have successfully completed a class, you should apply with a certification body to become certified in phlebotomy. The good news is that jobs in this field are relatively easy to find. And they pay well considering the little time and money invested in your education.
We are dedicated to helping you succeed in this field. Please, download the free e-book that can be found on the top-right section of the sidebar. It will help you improve your resume writing and interview skills.
Work Experience
We hear from phlebotomists every single day. Obtaining work experience is a common concern and for a good reason. Many employers will ask for work experience to consider you for hire. If we accept that as a fact, then this question pops up: How am I going to obtain work experience if no-one hires me in the first place?
That is why we suggest that you enroll in phlebotomy training classes that offer hands-on training. Even though limited, it is work experience nonetheless. We also suggest taking some time to volunteer for experience if you actually hit a wall with employers.
Definitions
External References