Bryan Rockhill, a Houston resident, has filed a lawsuit against the Smithwood Medical Institute on Thursday, October 11 (2012). Allegedly, he was denied admission into this institute for the study of phlebotomy due to a disability and impairment. Bryan Rockhill is HIV positive.
During a conversation with Raquisha V. Smith, the director of the phlebotomy program, Rockhill willingly disclosed his medical history.
Accordingly, Rockhill told the federal court that the director denied him admission into the phlebotomy program because his medical condition qualified him as disabled and impaired.
Court Papers Suggest Violation of Anti-discrimination Laws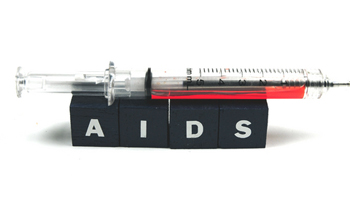 Derek Merman, an attorney with The Merman Law Firm filed court papers on behalf of Rockhill's defense. The documents explain Rockhill's denial into the phlebotomy program as being a clear violation of the anti-discrimination laws. Additionally, his denial into the phlebotomy program is a violation of the American with Disabilities Act and a discrimination against his civil rights. The suit claims that such denial is unprecedented, as there are no documented cases which can show a health risk from an HIV positive phlebotomist. This claim suggests than a phlebotomist who is known to have HIV presents no greater danger or health risk, to his or her colleagues or patients, than a phlebotomist whose medical history is unknown.
As the medical history of potential students and employees may be obtained by educational institutions and prospective employers, grounds for denial may not be based solely on an individual's disability. If, however, such a disability prohibits an individual from performing the necessary job duties, grounds for denial may be substantiated. This is also true if the disability presents a health risk for those who come in contact with the disabled person.
No Evidence Linking HIV Phlebotomists with the Spread of HIV
Rockhill argues that his medical condition will not hinder his performance as a phleboltomy student or as a professional phlebotomist. He further argues that scientific and epidemiology studies fail to conclude a positive correlation between phlebotomists who are HIV positive and colleagues or patients who acquire such a virus. As such, he believes that his medical status does not pose a health risk to others.
Court Case Causes Emotional Distress
Rockhill strongly believes that his denial to become a student at Smithwood Medical Institute is a discriminatory act based on fear. He believes that this unfair decision will inevitably lead to his denial into other schools or programs and ultimately hamper his career as a phlebotomy technician. With such emotional distress of being denied access to the school of his choice, Rockhill has sought therapeutic treatment with the hope of overcoming his mental anguish.
As this court case will eventually go to trial, it is sure to spark the interest of those in the HIV community. As such a case has the potential of attracting media attention, it is sure to incur further stress for Rockhill. Looking at the positive side, however, the evidence displayed may cause the court decision to sway in Rockhill's favor by allowing him admittance into Smithwood Medical Institute or awarding him with punitive damages. The result remains to be seen.
Source Story: Setexasrecord.com