Stephanie R. Moslander is a phlebotomist working at a Belleville medical center in St. Clair County, Illinois. On October 2, she filed a complaint in the county's Circuit Court against Midwest Rehabilitation & Respiratory Center LLC, Belleville Rehabilitation and Nursing Center LLC as well as Eldercare Inc. (doing business as Calvin Johnson Care Center) and Senior Healthcare Management LLC; claiming to have been attacked by a patient during a blood draw procedure.
According to the complaint, Moslander was working at the Calvin Johnson Care Center when the alleged attack took place, on the 9th of February 2011.
According to Moslander, that night she had contact with a long-term resident of the facility; the resident who eventually attacked her, both "physically and sexually", while she was attempting to perform her phlebotomist duties.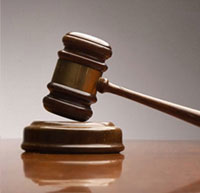 Prior to the incident, Moslander says she had spoken to the night nurse about the patients in need of blood draws without receiving a warning about that particular resident even though, as she claims, both the care facility and its owners were aware of the fact that he had "violent and dangerous propensities and was likely to cause harm to others if not properly supervised and controlled".
Moslander says the defendants knew that she wouldn't be able to protect herself in the event of an attack and that they ought to warn her of the dangers involved while treating the patient. She accuses the defendants for failing to take the necessary steps to protect her.
According to the complaint, Moslander has suffered injury and bodily pain as well as severe psychological issues of both permanent and progressive nature. She also claims to suffer from anxiety and post-traumatic stress disorders, nightmares, panic attacks, flashbacks and depression; asking to be awarded more than $50,000 in damages for medical expenses, loss of income, loss of enjoyment of life and permanent psychological harm.
Read the original story by Andrea Dearden, here.